Third Energy Physics Research
Joined

Apr 22, 2014
Messages

29
Likes

13
Points

3
Welcome new researchers. The following is the recorded development data of the Third Energy Project.
Recital of classified information outside facility walls is punishable by law.​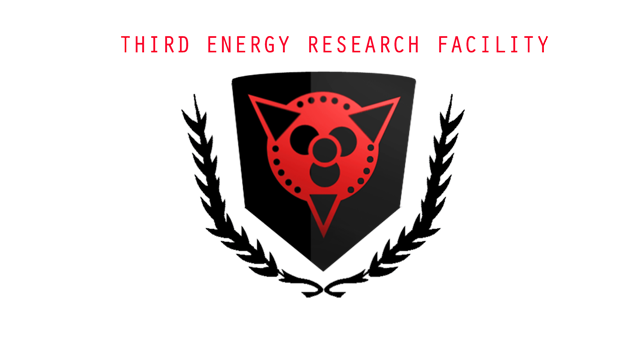 Dr. Edward Kirk said:
"Third Energy Basic Concept"

The technology to extract energy from the ions in the atmosphere. That is the heart of Third Energy. If you control the flow of ions by ionizing the constitution of the air, then you can extract the resultant electron movement as energy.
The basic concept is simple The electrons from which energy of the movement was extracted, combines with ions to once again form the original constitution.

The Various Potentials of the Third Energy
The Third Energy is a system that initiates a reaction from the particles of the atmosphere and transfers that motion into energy. The results of such depend on how much energy is produced, contrasted with how well it can be controlled.
1. ) At low energy with fair stabilization, it can produce infinite energy from the air. Creating the perfect alternate clean energy source.
2.) At high energy with high stabilization, it will serve as the ultimate weapon.
3.) At extraordinarily power levels, it will result in space and time manipulation.
- If poorly stabilized, the time wrap will result in unpredictable point in time "exchange" in selective space.
- If properly stabilized, it may grant safe travel between time. This is a considerably high advancement.
4.) If stabilization completely fails, it becomes beyond control and evokes an "overload." At this point, the generator becomes unstable and vaporizes everything within its radial capacity. The weaponized version of the Third Energy works by being able to control this outcome.

Third Energy Travel – Same Space, Different Time
The extraordinary high energy levels advance the system into space-time manipulation. This time wrap functions by transferring a pocket in space to that of a different time; forward or back. The incident on Ibis Island, for example, exchanged creatures that occupied that same space during a different time into the present. The very same that was on the island millions of years ago. The 2010 incident shifted a radius of structures and exchanged it with a jungle that shared that same space in a different time. So what is transferred is not random, it is according to specific occupation of space.
This however, is the Third Energy acting on its own. If perfected, it may grant safe travel between time and may even select when. Such an advancement requires a high level of technology to construct.
-----
If you require further explanation, or have your own data to input, you may specify below.